Audi Q3: Windshield washer system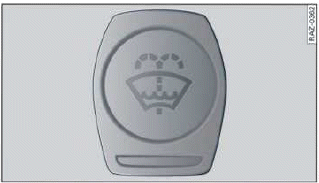 Fig. 153 Engine compartment: washer fluid reservoir cap
Observe the safety precautions.
The windshield washer reservoir

contains the cleaning solution for the windshield/rear window and the headlight washer system

fig. 153.
To reduce the risk of lime scale deposits on the spray nozzles, use clean water with low amounts of calcium. Always add window cleaner to the water.
When the outside temperatures are cold, an anti-freezing agent should be added to the water so that it does not freeze.
Messages
The following messages may appear depending on the vehicle equipment:

Please add washer fluid
Fill the washer fluid for the windshield washer system and the headlight washer system when the ignition is switched off.
Note
The concentration of anti-freezing agent must be adjusted to the vehicle operating conditions and the climate. A concentration that is too high can lead to vehicle damage.
Never add radiator anti-freeze or other additives to the washer fluid.
Do not use a glass cleaner that contains paint solvents, because this could damage the paint.
READ NEXT:
The service interval display detects when your vehicle is due for service. The service interval display works in two stages: Inspection or oil change reminder: after driving a certain distance, a m
General information The combination of a rim and tire will be referred to as a wheel in this Owner's Manual. If only one of the components is referred to, then the term tire or rim will be used. Che
SEE MORE:
Telephone settings Applies to: vehicles with telephone Applies to: MMI: Select on the home screen: PHONE > . The following options may be possible, depending on your mobile device: Decline with text message Edit voicemail number Switching between two mobile devices Requirement: phone 1 an
Preparation You must complete the preparation before changing a tire. Read and follow the important safety precautions. Set the parking brake. Select the "P" position. When towing a trailer: disconnect the trailer from your vehicle. Lay out the vehicle tool kit and the spare tire. Switch th