Audi Q3: Global functions
Additional function buttons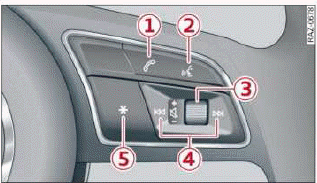 Fig. 19 Right side of the multifunction steering wheel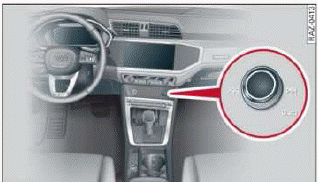 Fig. 20 Volume knob with joystick function
Adjusting the volume
You can adjust the volume of an audio source or a system message (for example, from the voice recognition system) when the sound is playing.
To raise or lower the volume, turn the right thumbwheel 3 fig. 19 upward or downward, or turn the volume knob fig. 20 to the right or left.
To mute, push the right thumbwheel or the volume knob.
Selecting the previous/next track or station
Press the 4 or briefly press the volume knob to the left or right.
Fast forward/rewind
Press and hold the button 4, or press the volume control to the left or right until the desired playback position is reached.
Quick access steering wheel button
Depending on vehicle equipment, the button 5 may provide quick access to various functions.
button.
You can program the

button with various functions.
To bring up the function that is currently set, press the button.
To perform the function that is currently set, press and hold the button, or:
Applies to MMI: Select on the home screen: VEHICLE > Settings & Service > Steering wheel button assignment.
Select and confirm the desired function.
Switching voice operation on or off

button 2.
Using the telephone functions

button 1.
WARNING
Adjust the volume of the audio system so that signals from outside the vehicle, such as police and fire sirens, can be heard easily at all times.
READ NEXT:
Applies to : vehicles with personalized user settings Depending on vehicle equipment and your country, your vehicle may be able to manage various users in the MMI. Each user will be assigned the setti
SEE MORE:
Fig. 60 Belt buckle and belt latch Fig. 61 Releasing the belt buckle from the belt latch Fastening the safety belt Pull the safety belt by the belt buckle evenly across your chest and lap. Insert the belt buckle in the belt latch belonging to the seat until it audibly engages fig. 60. Pull
Wi-Fi Applies to: vehicles with Wi-Fi hotspot Depending on the country and the vehicle equipment, the following functions may be available: Wi-Fi When the function is switched on, the MMI's Wi-Fi hotspot is active and Wi-Fi devices can be connected to the hotspot. Wi-Fi hotspot settings The Wi-Fi c